Yakee was gifted with a lot of clothes that were too big for him on his birthday and last Christmas. I thought some of them, he'd be able to wear when he's around two already.

So it was lucky that I rummaged in our drawers and found in time that this jumper fits him just right now. And he put on his bonnet on his own. Perfect!!!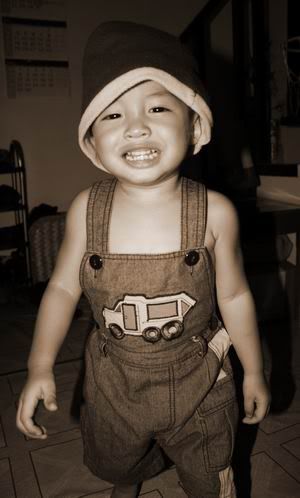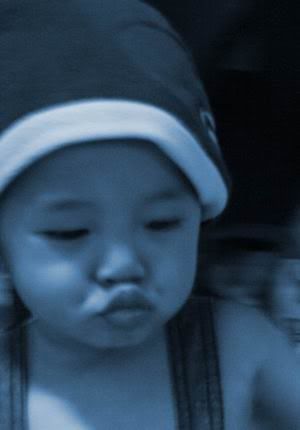 And here is one of his pics taken yesterday while literally having a ball at Yu Ming School. And then a pic of his bruise, because he hit the car door hard (Pappie's fault!)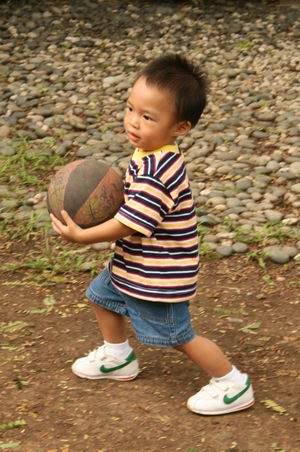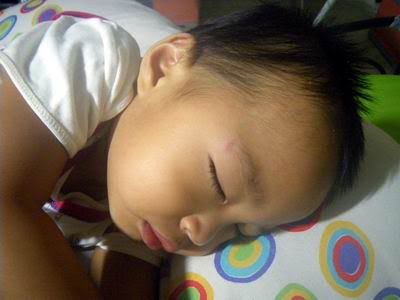 Hay baby... you're growing up so fast! And sooo cute!!!