Our boy got his first stars today :) Truly well-deserved stars!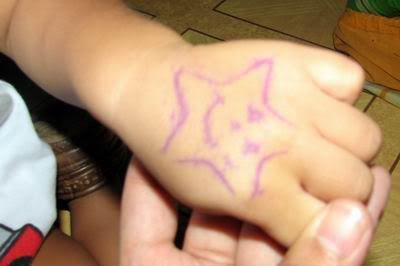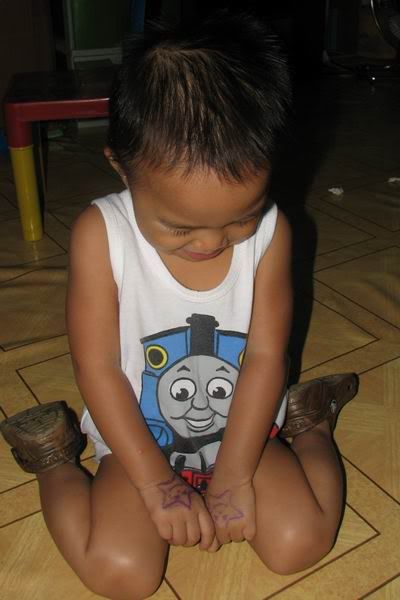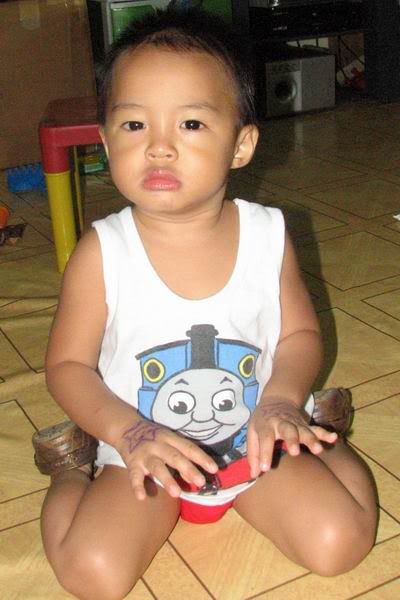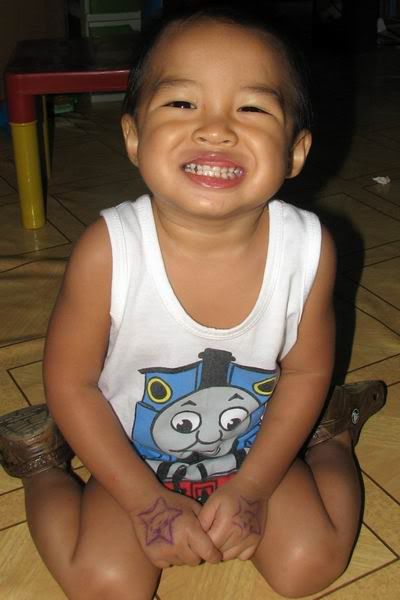 He survived his 5-second dunks in the water, and didn't cry in all those times. But he hates getting ears in his ears though. I think he even had earache for a while. And he didn't mind so much getting to swallow some water.
And he's mighty proud and happy with his stars. For a moment I wanted to buy a stamper just to pepper his entire body with stars, so he'd know Mommy is so proud. And happy.